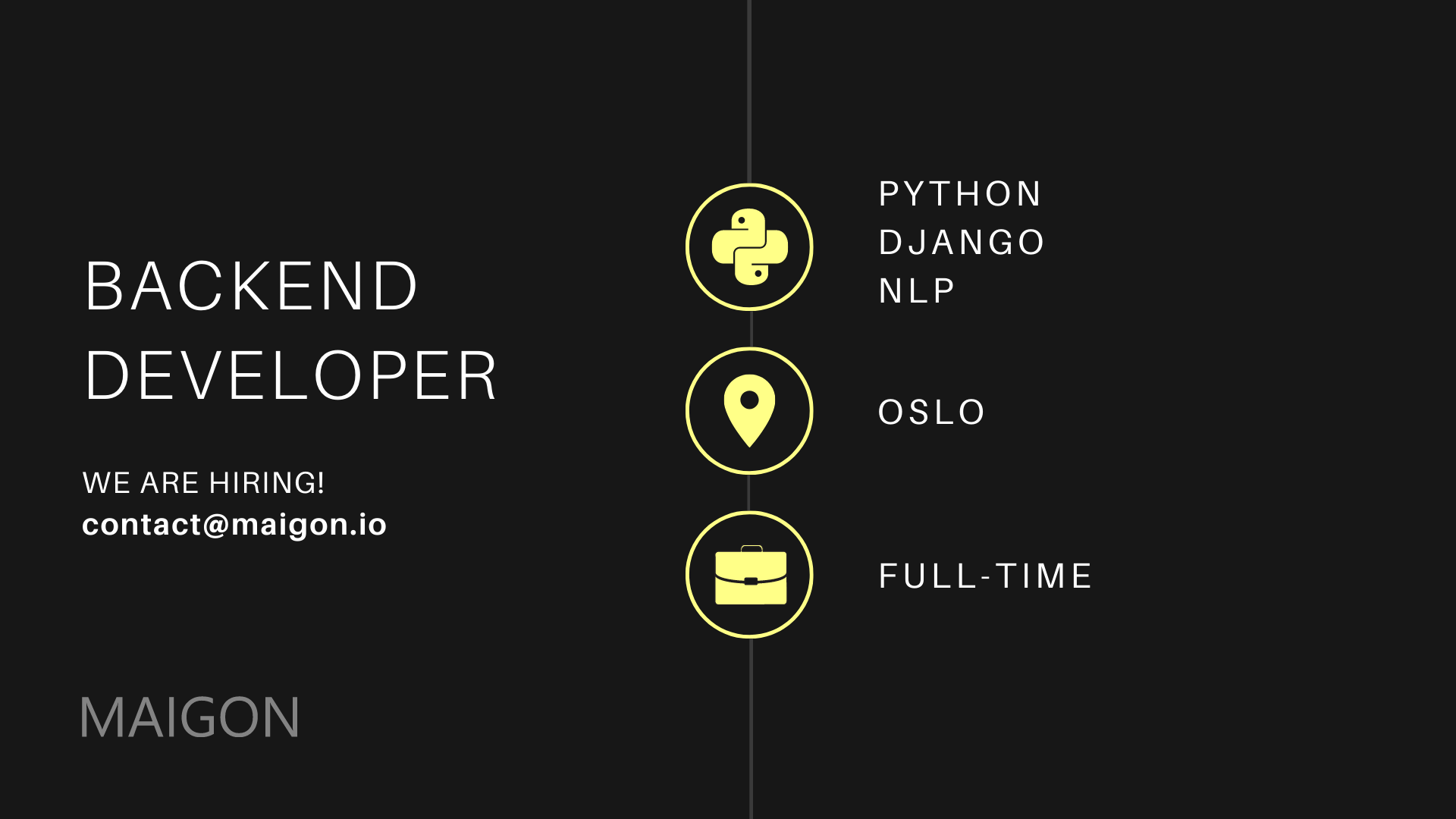 Join us! We are hiring a Backend Developer (Python/Django)
We are hiring a Backend Developer (Python/Django)!


ABOUT MAIGON
Maigon.io, founded in early 2020, is a fast-growing LegalTech startup servicing large corporate clients. The Maigon.io platform provides tools for AI contract review (NLP).

JOB DESCRIPTION
As a backend developer, you will be part of the software team focusing on the development of Maigon.io platform modules.
This is a full-time position. The office is located in Oslo.

WHAT ARE THE REQUIREMENTS?
- mid-level Python and Django development skills
- excellent analytical and problem-solving skills
- ability to showcase a development portfolio (e.g. hobby projects)
- experience with NLP is a plus

WHAT WE OFFER
We are a small team of developers and lawyers sharing the passion for LegalTech and making the process of contract review better. With us, you will get first-hand experience with state-of-the-art NLP technologies and gain industry leading expertise in contract review tech.

HOW TO APPLY
Apply with your CV or LinkedIn profile here: [email protected]